Additional Services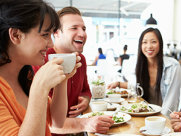 At Financial One, banking doesn't just stop at accounts and loans. We offer our hard-working members a wide variety of supplemental services to add ease to their banking lives — online, by phone, in-branch, and beyond.
If you're looking for something specific and it isn't found here or elsewhere on the site, please be sure to let us know! We're always here to make sure banking is convenient for you.
Teller Services
Cashiers checks
Coin counting
Fax service
Money Orders
Routing Number
Financial One's Routing Number is: 291073503.
One Call Telephone Banking
Access your accounts 24 hours a day, 7 days a week through our automated telephone banking service, ONE CALL (1-866-716-6553).
You have the option to:
Check balances
Transfer funds
Make loan payments
Request withdrawals
Verify cleared checks
Make inquiries and more
All you need is a touch-tone phone and a PIN (personal identification number), which will be given to you at the time of account opening.
Safe Deposit Boxes
To give you added peace of mind, we offer safe deposit boxes at all three of our locations .
Each Safe Deposit Box is kept in a highly secure, fire resistant vault with a dual key entry system. You can access your box during our office hours of 9:00am to 5:00pm Monday to Friday.
The annual rental fee for your safe deposit box is determined by the box size and is applied directly to your credit union account. The Coon Rapids location houses six different box sizes. While five different box sizes are available at the Blaine and Columbia Heights locations, please check with your local branch for box availability and prices.
To rent a new Safe Deposit Box contact us by phone at 763-404-7600, email us at [email protected] or stop by one of our three convenient locations.
*Contents of safe Deposit Boxes are not insured or guaranteed by the bank, the NCUA, or by any other government agency.
Notary Service
Financial One offers the service of a Public Notary free to all members.
Notaries are public servants who witness the signature of important documentation to defer fraud and to ensure the documents are properly executed. A licensed public notary is on staff at every Financial One branch during office hours.
For notary services, you will need to provide current identification with photograph and signature. A driver's license, military ID or a passport are acceptable forms of identification.
If you have any questions or would like to make an appointment for a Notary please call us at 763-404-7600, email us at [email protected] or stop by one of our three convenient locations .
Address Change
Have you moved recently? Please fill out the form below to keep all of your accounts up to date with the correct information.
Direct Deposit
Simplify your life with direct deposit. Please fill out the form below and give it to your employer.
ACH Origination
If you would like to change or start recurring payments for your loan please fill out this form and return it to one of our branches.
Wire Transfers (Incoming and Outgoing)
For your convenience, Financial One Credit Union offers the ability to send and accept funds electronically via a wire transfer.
Incoming Wires
If you would like to have funds transferred electronically to your Financial One Credit Union account, funds should be sent to:
Alloya Corporate Federal Credit Union
4450 Weaver Parkway
Warrenville, IL 60555
ABA/Routing# 271987635
To the Account of:
Financial One Credit Union
843 40th Ave. NE
Columbia Heights, MN 55421
ABA/Routing# 291073503
Final credit to member's account:
Member's Name
Member's Account Number
Incoming wires are posted 8:30 AM until 4:00 PM each business day.
Get a printable copy of the Incoming Wire Instructions .
Outgoing Wires
If you would like to have funds transferred electronically to another Financial Institution or a recipient at another Financial Institution, you will need to call that Institution or recipient for complete wiring instructions. Please remember that wiring instructions often differ from the account information at the bottom of a check. We also need the complete addresses of all parties. We are unable to guarantee the length of time it will take for the recipient institution to receive and apply the funds.
Outgoing Domestic Wire Fee - $20.00
To process an outgoing domestic wire, print the Wire Transfer Request form and take it to your nearest Financial One branch or call a representative at 763-404-7600 to start the process. For an international wire transfer please stop into one of our branches.
To process the wire the same day, Financial One would need the request and any required form completed by 3:30 PM CST.