About Financial One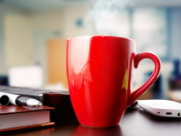 Financial One Credit Union is a member-owned and controlled financial cooperative dedicated to improving the financial well-being of its members. Since 1933, we have been working hard to provide the best in financial service to our members, backed by one-on-one service that's unique to every interaction.
Open to the Public
We welcome residents and businesses in Anoka County, Northeast Minneapolis and the City of Champlin. In addition, we are honored to include members of the Disabled American Veterans of Minnesota (DAV MN) to Financial One.
Not Just Another Customer
As a not-for-profit financial institution, any gains earned are automatically poured back into the credit union. Those profits are then used to secure lower loan rates, better deposit rates, and other banking resources that make our members' lives better. And unlike bank customers, here, you're a member — one with say in everything we do as a business. That membership is available for life and even extends out to members of your family.
Value-Added Services
We offer a comprehensive package of financial products, including deposit accounts, loans, business services, and other convenient services. We are always innovating to ensure we offer the products that provide the most value to members at all stages of their lives. Some of our standout services include:
Thank You for Your Commitment
The faces and surroundings may have changed a little over the years, but one thing has always remained the same: our unwavering commitment to our members. We'd like to take this opportunity to thank our members for their loyalty and trust in us over the years. We also promise to return that same level of respect that you've shown us throughout the years, every time we show up for work.